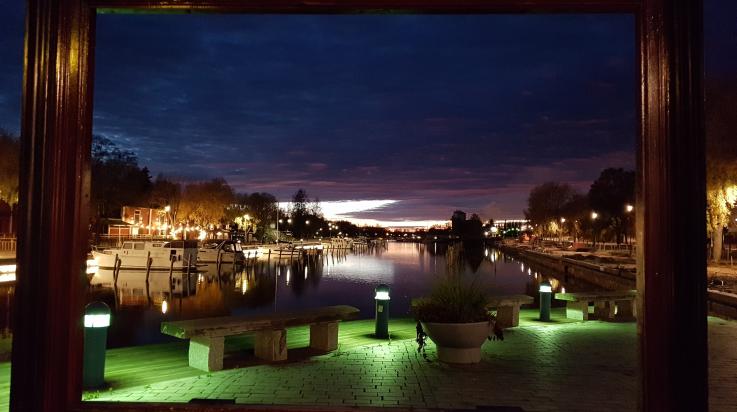 Tips for the week 44 - what to see and do in Uusikaupunki
Family Clubs from 9:30am to 11am
Oct Tue 30th:  Saarnisto Parish Center, Pajusuontie 2, Uusikaupunki
Nov Thu 1st:  Uusikaupunki Parish Center, Koulukatu 6, 2 nd floor
Nov Thu 1st:  Kalanti Parish Center, Pyhän Olavintie, Kalanti
Nov Fri 2nd:  Paanula Parish Center, Papinpellontie 3, Lokalahti
Meeting point for the families with small children. No advance bookings. Free admission. Organizer: The Evangelical Lutheran Church of Uusikaupunki. minna.rautanen@evl.fi. Tel +358 (0)50 363 4140. http://www.uudenkaupunginseurakunta.fi
Puppet theatre Ladder Oct Tue 30th  at 5pm-6pm
Ystävyystalo, Orivontie 10, Uusikaupunki.
Two plays for children, Russian fairytale "The magic word" and a Finnish story called "Auringon säde" (Sunbeam) written by Sakari Topelius. Glove puppet artist: Boris Kurdrjavtsev. Organizer: Finland-Russia association, Uusikaupunki department.
Charity Fashion Show Tue 30th at 6pm
Cultural Centre Cruselli, Kullervontie 11, Uusikaupunki.
Stores which are participating: Reinholm, shoe shop Alina, Kesport, MillaStyle, Ulpukka, Seepra and Vilona Store. Tickets 15 €, includes a glass of sparkling wine and snacks. Organizer: Zonta ladies association.
Fairytale hour for children Nov Thu 1st at 9:30am
Uusikaupunki Library, Alinenkatu 34.
For children of all ages, under 2 years old children preferably with parents.
Duration about 40 minutes. kirjasto@uusikaupunki.fi  Tel. +358 (0)50 569 1121.

Hehku Carnival Nov Fri 2nd at 5pm till 8pm
Rauhanpuisto (park in front of library) and in the city center.
The event is for the whole family to come and enjoy the beautiful lights, and communal atmosphere of the city. Main organizer: Uudenkaupungin Sanomat (local newspaper).  There will be live music performed by troubadour Mikko Itäranta,and a gospel choir conducted by Granger Simmons. You can also treat s of the international foodmarket – Confusion Kitchen, see a juggler and take kids to a pony ride. There will also be a puppet show and a nice bedtime story in the library and so much more fun to see and do. At 8pm there will be a light show at the Sorvakko Bridge. Free entry. Welcome!
Goodwill Cafe Sun 4th at 3pm till 5pm
Uusikaupunki seurakuntakeskus (Parish Center) Koulukatu 6, Uusikaupunki.
Last autumn we started a new Goodwill Café in Uusikaupunki congregation. We welcome local people and people from all over the world, so everyone interested in international activity. You can have relaxed conversation, practice Finnish and to do different things: playing pool, table tennis, board games, playing with toys, drawing. Coffee will be served. Come and join! We will meet at Uudenkaupungin Seurakuntakeskus (the 1st floor of Koulukatu 6) on Sundays from 3 pm to 5 pm as follows: 7.10. and 4.11.2018. For more information, contact Heli Nurmi tel. 050 3634132 or heli.nurmi@evl.fi.
https://www.uudenkaupunginseurakunta.fi/tule-mukaan/aikuisille/monikult…