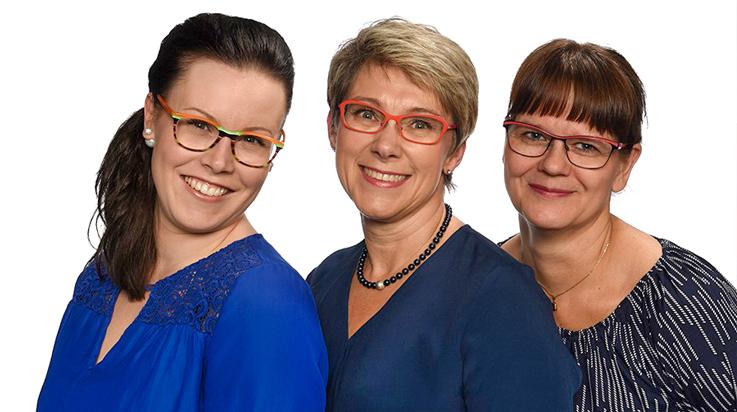 Fenno Uusi-Optiikka
Helpful, local and fashionable optician's
Uusi-Optiikka has been taking care of the eyes of town dwellers already for 40 years.
Our extensive, fashionable and even bold collection of frames as well as high-quality Rodenstock lenses, says optician Tarja Semenius.
Opticians appointments can be booked using our online booking service. – We provide sight tests, occupational sight tests, tests for dry eyes, contact lense tests and ophthalmologist's services in the same location, shop assistant Paula Kuusjärvi explains.
Good customer service has always been important to us. – We know our customers well. Personal and unhurried service, expertise and high-quality products ensure a good outcome. Not to forget that we are domestic and local, points out optician entrepreneur Anna Pietilä, who is from Uusikaupunki herself. Come and find the best glasses for you!
New in our services: tests for dry eyes!
uusioptiikka

[at]

fennooptiikka.fi
Alinenkatu 22, 23500 Uusikaupunki
Uusi-Optiikka
Tel. +358 2 842 2888
or +358 50 528 1500
Opening hours:
Mon–Fri from 9 am to 5 pm, Sat from 10 am to 1 pm
Closed on Sundays and summer Saturdays.